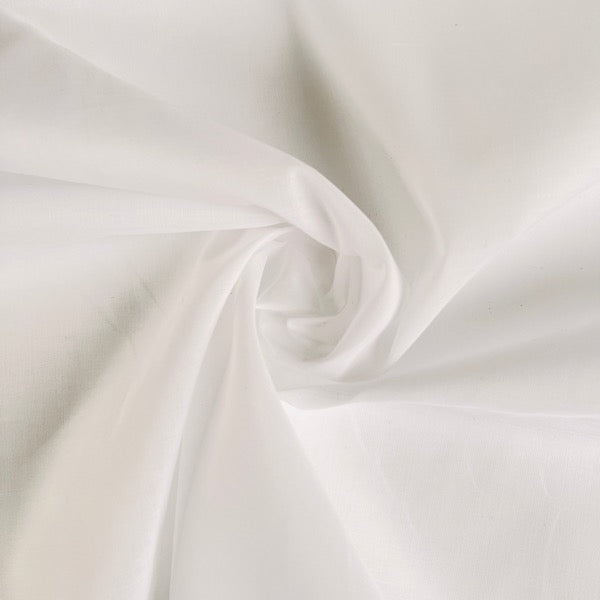 Reserved for Jenny - Pure White Cotton Lawn - 1.89 metre remnant
Regular price $25.00 $18.00 Sale
It occurred to me recently that the perfect fabric for making blouses and shirts would be a plain white cotton lawn. Slightly sheer, it would be beautiful for layering, tiered skirts, kaftans and cover-ups. Use in place of linen for a lighter finish. Beautiful for lining too.
144cm wide. 100% Cotton.
What does it feel like? Like a soft cotton, washes beautifully.
Washable at 30-40 degrees (C). Always wash your fabric before sewing to prevent shrinkage later.
Sold as a full-width remnant. Just add 1 item to your basket to receive the whole piece stated.