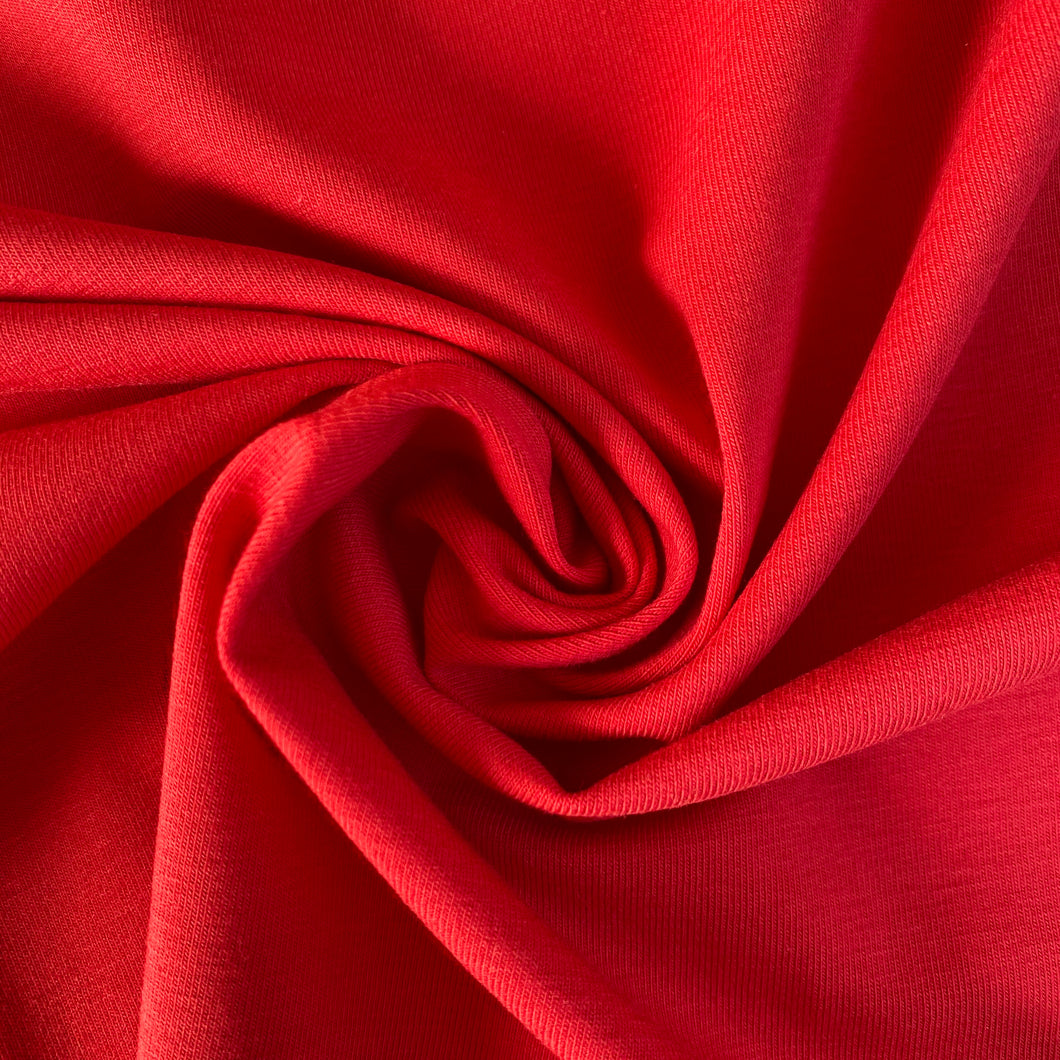 The Perfect Jersey in Red 95% Cotton - sold by the half metre
A stunning super soft jersey, the perfect fabric for t-shirts, tops, dresses and PJs.
150cm wide. 40-50% stretch.
Composition - 95% Cotton 5% Spandex
What does it feel like? Super soft, high quality, a good amount of stretch.
Washable at 40 degrees (C). Always wash your fabric before sewing to prevent shrinkage later.
Sold by the half metre, so if you require 3 metres for example, then add 6 items to the basket.